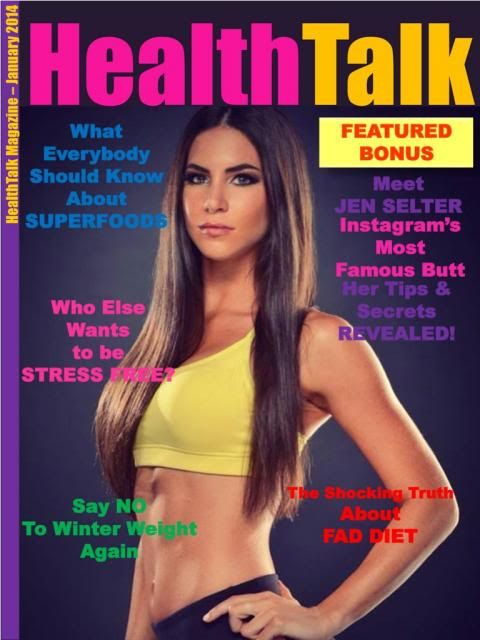 This Health Talk digital magazine is actually my second issue for the month of January 2014. As of now, I'm still doing my 3rd issue for February. When I'm done with the issue, I will do the marketing and promotion for the magazine. This will soon be available on Apple iPad and iPhone devices.
If you are not yet familiar with digital magazine, it is also known as an online magazine, a newspaper or publication which is delivered to readers and subscribers in an electronic form. These versions are very convenient to read or store for the users. It advantageous for the publishers like me to create digital magazine as it also include interactive elements as well as animations and videos which make the content much more interesting.
The biggest advantage offered by these digital magazines is that they are not a threat to the printed versions. Numerous studies have shown that while readers prefer reading a digital version, they would love to keep the printed versions if they are available.
The creation of a Digital Catalog or magazine also has numerous cost benefits for publishers. Firstly, it eliminates printing and distribution costs and therefore is much cheaper. It allows for faster publishing and distribution amongst readers. Since these magazines are sent online, most subscribers or readers receive them instantly.
Digital magazines also provide the advantage of reaching people beyond the geographic barriers. It ensures that even these readers receive their copies of the magazine at the same time as everyone else. Digital magazines also allow for effective advertising as they let subscribers and advertisers know the number of clicks made by the users on the advertisements. Lastly, they also allow publishers to get better knowledge of their subscribers and readers due to the two ways of communication processes and interactive channels online. As a result, the content for future editions can be tweaked or modified according to reader preferences.